Available for private tuition, masterclasses, workshops and lecturing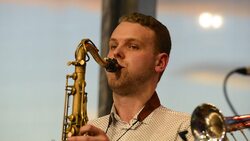 As a recent graduate of the Royal Conservatoire of Scotland's (formally Royal Scottish Academy of Music and Drama) innovative Jazz degree, I have had the privilege to study music in a professional capacity for the past four years whilst also being able to set into motion the beginnings of a career within the musical sphere.

A recent educational experience in Kuala Lumpur, Malaysia included the honour of conducting the FOBISIA Intermediate Jazz Ensemble over a highly successful course. The twenty four strong group of children aged between twelve and sixteen played an original composition of mine which was learned completely by ear. The course focussed on group interaction, improvisation and conscientious musicianship.

I have a strong passion for educating as I believe that anyone willing to learn should be given as much help as possible to achieve as high a standard as they possibly can. This theory is also a driving force behind my own creative ambitions which centres on a plan of short-term and long-term personal goals; something which I aim to transfer into lessons.

---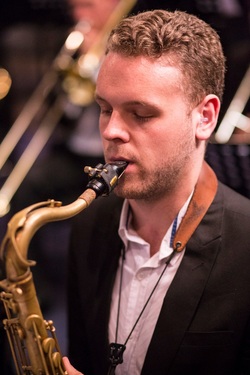 Private saxophone tuition is available to all levels of player from beginner right through to confident musician at a very competitive rate. Lessons are normally one hour with scope for two hour fortnightly lessons and an option to learn in the comfort of your own home.
Scott Murphy is a highly regarded saxophonist who has lead, played with, written for and directed bands internationally. Scott is currently operating out of Kuala Lumpur where he specialises in Jazz after receiving extensive tuition from world recognised saxophonists Tommy Smith and Julian Arguelles. With nine years and numerous students of experience in tutoring (including freelance workshopping on behalf of the University of Strathclyde and as guest tutor at Ukrainian "Art Jazz Cooperative" festival), Scott has developed an effective and enjoyable style and structure to his lessons which are adaptable and open to be sculpted in whichever direction you desire to take.
Disciplines covered include:
Saxophone technique and Embouchure
Jazz improvisation
Sight reading
Music theory
Jazz harmony
Repertoire
Chord structures
Practice techniques
Clarinet Studies
Professionalism in Music
If you have any questions please do not hesitate to get in touch via the
contact page
---